There are lots of day tours from Dublin, and it might be overwhelming to choose one, especially when you don't have much time in the country. I hear you.
Lush valleys, rugged mountains, and historic sites are common landscapes in the Irish countryside, but how can you decide which one to see?
Before traveling to Ireland, I had the same questions, so today, I'm going over a few points to help you choose the best day tour from Dublin that matches your travel style.
TL;DR Summary of Best Day Tours from Dublin
Why Should You Go on Day Tours from Dublin?
Ireland's history is full of twists and turns. From the Viking and Norman occupation to the conflicts with the crown to lots of Celtic legends, the Emerald Isle has a rich heritage worth exploring.
Medieval castles and monasteries, breathtaking landscapes and nature, enchanting wildlife, and a strong sense of fun; Ireland has it all!
Depending on how much time you have in the country, you might want to choose two day-tours so you can see more of the country and region.
However, I wouldn't go on these day trips one after the other. Leave a day in between; otherwise, you'll feel exhausted.
How Far Are Those Places from Dublin?
All of the tours I mention below are day tours because Ireland is a relatively small island, meaning the furthest away you will be taken is around 163 miles (263 km) to the Blarney Castle in Southern Ireland.
Day tours usually start very early in the morning, and you'll be back in Dublin in the early evening.
Who Should Take an Organized Day Tour?
Organized day tours are perfect for that kind of traveler who:
Literally has no time to research specific places to visit for him/ herself.
Has no knowledge of a region/ place and wants to learn some history and culture from a local.
Has no time to see the whole region, so s/he has to be practical and focus only on the main sites and landmarks.
Are looking for day trips from Dublin without a car for diverse reasons (remember the Irish drive on the left side of the road).
Enjoys meeting like-minded people from many countries around the world.
Prefers to have things taken care of: tours and itineraries are defined and aligned with the most important things to see and learn about that place + transportation to all sites.
If you enjoy researching as much as I do or if you're traveling on a tight budget, read this post where I explain the different ways to get to the Cliffs of Moher from Dublin, including going on a day tour.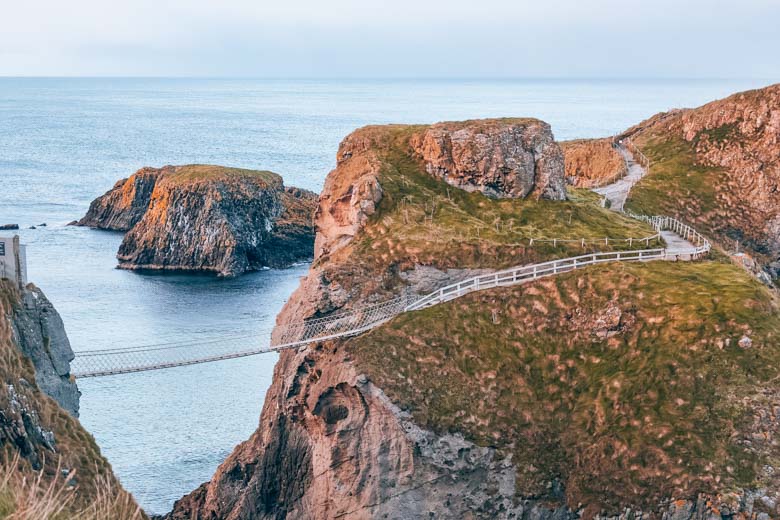 What Type of Day Tours from Dublin Are Available?
In-depth day tours about a region and specific events in Ireland's history.
General tours to Irish castles and the most scenic landscapes.
Day tours include a lot of walking, sometimes through uneven terrains, sometimes just paved paths.
Day tours with a Celtic culture and history focus.
How Long Does the Average Day Tour from Dublin Last?
On average, 13 hours. It depends on where you're headed, of course, but most tours leave Dublin between 6.45 am and 8.30 am and return between 6 pm and 8 pm.
What Are the Main Differences Between the Small Group Tours and Larger Tour Buses?
When you take those larger tour buses, expect not to have such personal contact with your guide. Also, they tend to be more general tours about local history and culture.
On the other hand, in smaller group tours (18-21 seats), you can ask your guide more questions, learn about more specific facts and details, and travel more efficiently.
What Is Included in a Day Tour from Dublin?
While every tour below goes to a different region in Ireland, the majority includes the following:
Departure and arrival at Dublin city center.
Transportation costs and coach or bus to the destination.
Entrance tickets to sites and landmarks.
Guided walking tours with an expert (and usually funny) local guide.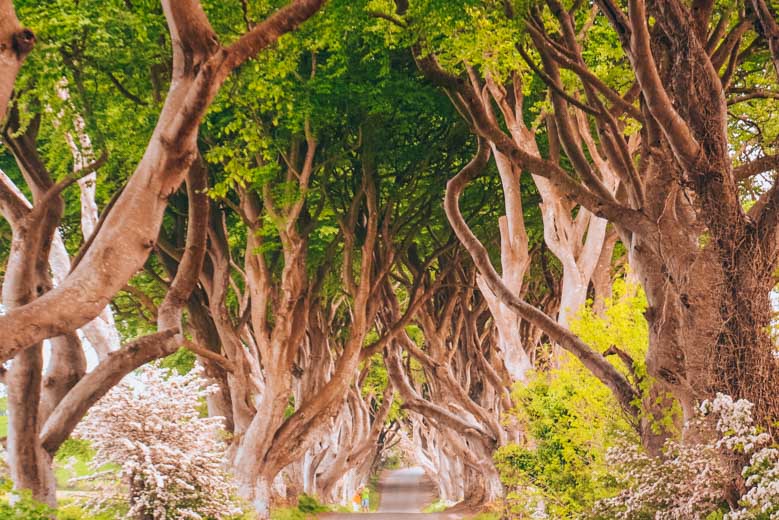 Things to Consider When Choosing Your Day Tour from Dublin
Decide what you want to see: The coast, ruins, lush green mountains, castles or lakes?
Determine if you're going to visit Game of Thrones sets. This way, you will kill two birds with one stone and visit Northern Ireland.
Consider whether or not you want to learn about Celtic history. Some tours include a thorough explanation of the Celts and visiting relevant sites.
Consider whether or not you want to stay for a night in one city, such as Galway. In that case, you might want to book a hotel and transportation by yourself. Or maybe you want to hike longer in the Cliffs of Moher; then you might want to stay a night in Doolin for that.
Choose wisely the time you're traveling to Ireland. If possible, try to plan your trip to Ireland on the shoulder and on off-seasons. This way, attractions and cities won't be so crowded. Still, going during summer? Book your tour in advance as they might book out.
Our Favorite Day Tours from Dublin
Giant's Causeway Full-Day Tour from Dublin – Finn McCools Tours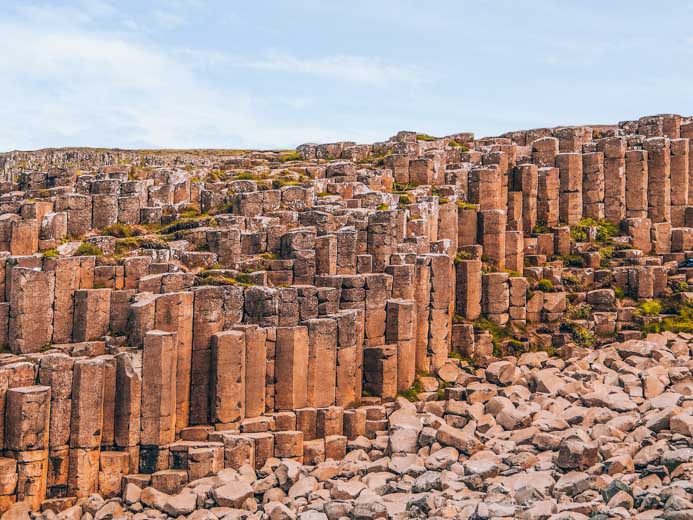 This tour is an excellent choice if you want to see the dramatic landscapes of Northern Ireland.
It tends to be popular among Game of Thrones lovers and young people (or those who like being more active) because they provide excellent value for money and a bit more time in the great Irish outdoors.
This tour includes:
A knowledgeable and humorous local guide;
Lots of interesting facts, information, and legends about Ireland;
Transportation from Dublin to all sites and back to the capital with a great and hilarious driver;
Stop at Giant's Causeway and hike this historic site;
Admission to cross the Carrick-a-rede rope bridge (if the weather allows);
Stop at the Dark Hedges (the famous road with intertwined beech trees from the Game of Thrones series);
Visit the lively capital of Northern Ireland, Belfast;
Mobile vouchers.
Be sure to wear comfortable shoes and a rain jacket for this day tour. More importantly, have Pound Sterling with you (Northern Ireland's currency) in case you want to buy something, as some places might not accept cards.
Check reviews and current prices
Wicklow Mountain, Glendalough & Kilkenny Full-Day Tour from Dublin – Wild Rover Tours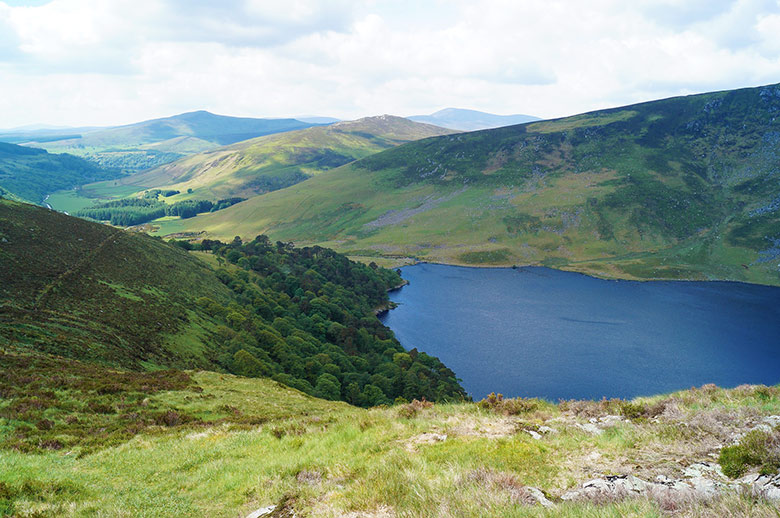 This tour is a perfect option for those history buffs who love to explore historical sites, ruins, and lush green landscapes.
Wild Rover takes you to a medieval area in Ireland where you can explore Kilkenny City, Glendalough, and the Wicklow Mountains National Park.
With 4.7 out of 5 stars, this tour has excellent reviews, and most people say on Get Your Guide that this was the highlight of their trip to Ireland (Frank and I use GetYourGuide when we want to uncover new things to do in our favorite destinations).
This tour includes:
Pick up and drop off in Dublin;
Local and enthusiastic guide;
Visit Kilkenny historical sites, a lovely medieval town that happens to be home to the oldest Irish brewery;
Pass by the blockbusters movie locations "Braveheart" and "PS I love you";
Wicklow mountains stop;
Visit the 7th-century Glendalough monastery with your guide;
Have a pleasant hike around the lakes in Glendalough;
Irish Collie sheepdog farm stop;
Some Irish songs on the way back;
Mobile Voucher.
Prepare yourself for some light hikes, and be sure to wear comfortable shoes and a rain jacket for this day tour.
Check reviews and current prices
Cliffs of Moher, Burren, & Galway Day Tour from Dublin – Finn McCools Tours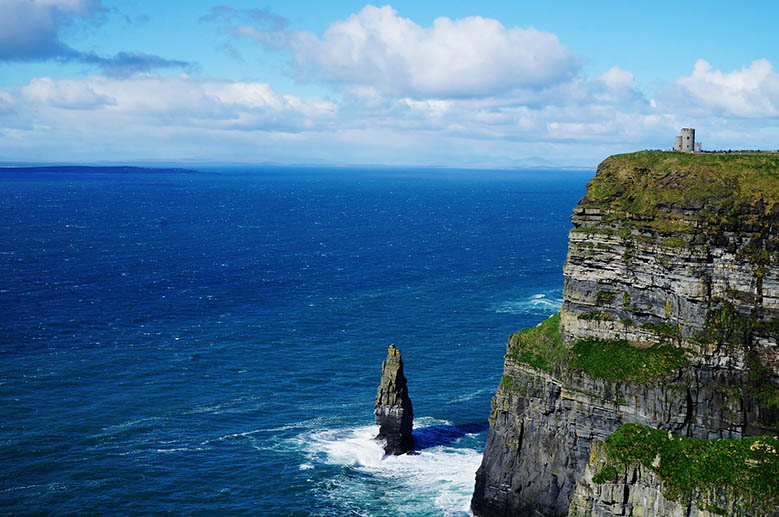 Perhaps the most popular day tour on this list, the trip to the west coast is a must for those who jotted down into their "to-see" list going on a Cliffs of Moher tour from Dublin. Perfect for travelers who like being active, especially in the Irish outdoors, and want to visit the cute town of Galway.
Finn McCools Tours has 4.8 out of 5 stars on Get Your Guide, and I can confirm that they deserve a 5. It's a long drive, but our bus driver and guide were very entertaining!
For us, this is one of the best day tours from Dublin, if not the best.
The tour includes:
Pick up and drop off in Dublin with a great driver;
Local and enthusiastic guide;
Stop at Cliffs of Moher and around 2hs to explore it;
Admission to the Cliffs of Moher Visitor Center;
Stop at Galway city and around 1h to explore it;
Drive along the Galway bay and the route of the Wild Atlantic Way;
Stop at the Burren, smaller cliffs with diverse flora;
Stop at Kilmacduagh Monastery;
Mobile voucher.
Be sure to bring snacks and water with you as there might be 2 hours between stops.
Also, as usual, wear comfortable walking shoes and some waterproof clothing. The weather in the whole country is unpredictable, but it is even more on the Cliffs of Moher.
So read up our Ireland packing tips before you go.
Check reviews and current prices
Blarney and Cahir Castles: Full-Day Tour from Dublin – Irish Day Tours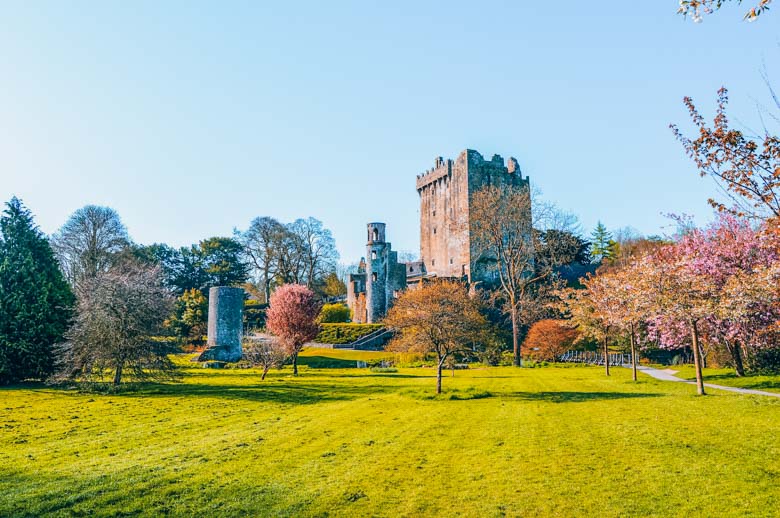 Irish Day Tours is a well-known tour company in Ireland and this day tour to Blarney is one of their best offers.
The Rock of Cashel, as well as the Blarney Castle and Gardens, are national jewels for sure, and this tour is ideal for those who want to see the Irish countryside, visit some legendary castles and stones, and listen to many upbeat stories.
The tour includes:
Pick up and drop off in Dublin;
Knowledgeable storyteller local guide;
Admission to the Rock of Cashel;
Admission to Cahir Castle;
Entrance tickets to Blarney Castle, Gardens, and Blarney Stone;
Mobile voucher.
Remember to bring snacks and water for long trips like this as well as a rain jacket.
Check reviews and current prices
Celtic Boyne Valley Tour – El Travel Group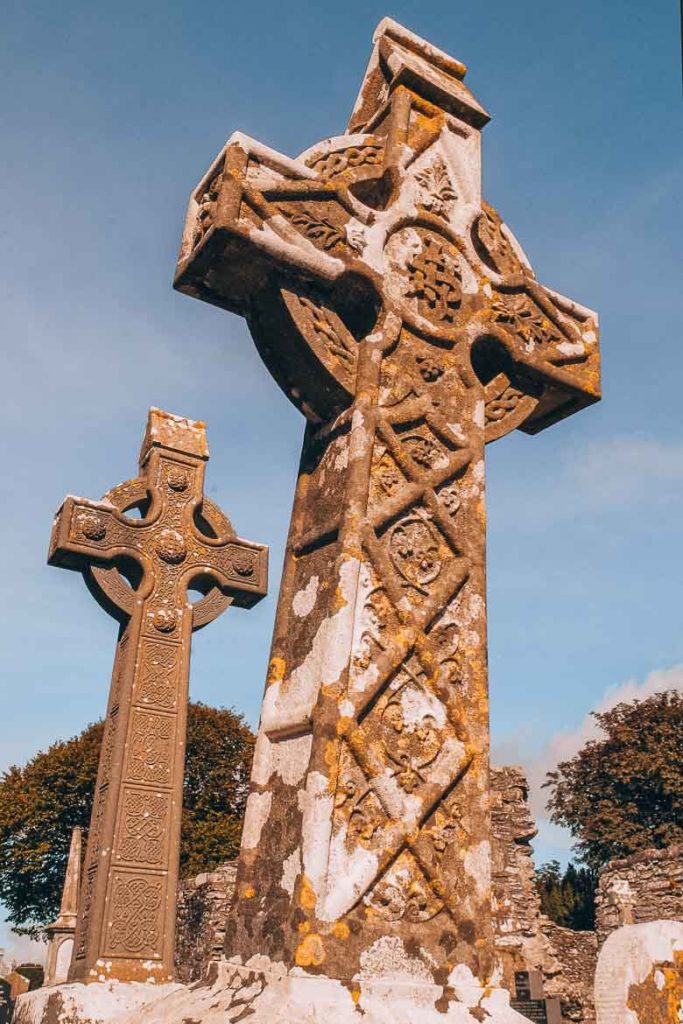 El Travel Group offers this ideal tour for those who want to learn about the primordial Irish history, archeology, and culture because it focuses on a region whose first records date back 5,000 years.
Also, the guide explains the Viking raids and the Norman occupation of Ireland, among other important events of the Irish past. Great value for money and lots of exciting learnings!
The tour includes:
Departure from City Center: Molly Mallone's Statue;
Knowledgeable local guide;
Small group day tours from Dublin;
Admission fees & guided visit to Hill of Uisneach, Loughcrew tombs, Trim Castle, and Hill of Tara;
Mobile voucher.
This tour includes lots of walking outdoors, so be sure to wear comfortable walking shoes and a rain jacket. Also, it might be chilly inside the passage tombs, so have a vest in your day pack.
Check reviews and current prices
Further Reading for Your Trip to Ireland
Have You Taken a Day Tour from Dublin?
If so, please tell us your experience below and what you recommend other travelers to do while in Ireland.
Even if you have been on other day trips from Dublin than the one listed here, please share your thoughts with us. We would love to hear from you!
Did you like this post about the best day tours from Dublin? Then pin it to your Pinterest board!
Don't Forget About Travel Insurance!
Before you leave for Ireland, make sure you have a valid travel insurance policy because accidents happen on the road. We have been paying for Safety Wing travel insurance for a little over a year now, and we happily recommend them to our family and friends.
If you get sick, injured, or have your stuff stolen, you'll be happy to have the ability to pay for your medical bills or replace what was stolen.
Because, for just a couple of dollars a day (depending on how long your policy is for), you're going to get lots of things covered. Be smart and get travel insurance.